Legal Accounts Flow Chart

This flow chart gives a general idea and/or overview of the litigation process used in many cases. The stages of litigation may vary from jurisdiction to jurisdiction. Also, settlement can occur at any time, even after trial. This is not legal advise.
Click on any stage of the litigation process for details. Stages are indicated by the BLUE ovals. Check with an attorney if you want to know all the facts, need legal advise and /or to see if this correct. I am not an attorney and I am not licensed to practice law.
---
Start with "Summons & Complaint" and step through the whole process.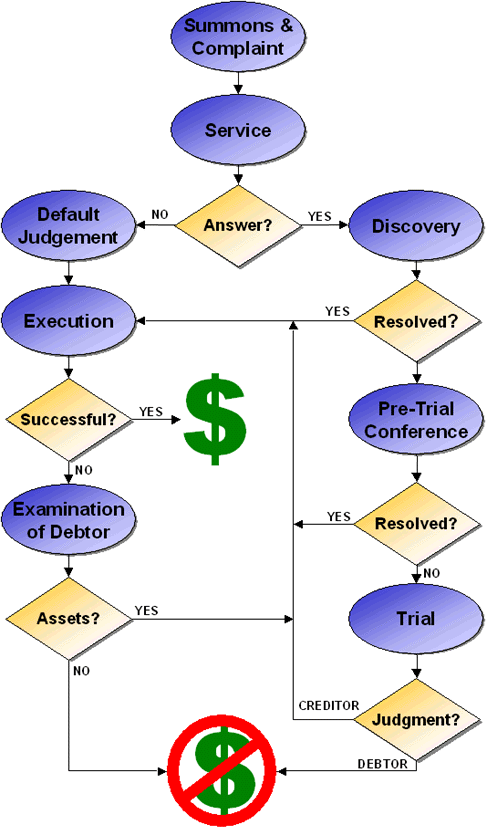 ---
Referral Service
If you cannot find information your looking for
email us the information and we will try to help.
Return to The Professionals Agency Home Page
http://members.tripod.com/NOBILLSMAN/tlegalflow.html
Copyright 1998-1999, NOBILLSMAN - The Professionals Agency PO Box 461392 Garland, TX 75046